The Healthy Smile Dental mission is to provide the highest standard professional dental services to the Brisbane community in a friendly and caring way. We build strong relationships with patients based on loyalty and trust. We always maintain a welcoming environment and operate to the highest practice standards.
All of our staff are driven by personal improvement, professional development, 100% integrity, great teamwork and constant innovation at all times.
We are committed to our local community, and give back to it in as many ways as we can.
Healthy Smile Dental is a place where our complete focus is on you, the patient.
The Healthy Smile Dental team believe in giving their best for your oral health. Preventing dental problems – before dental treatment is necessary – is one of our main priorities. Subsequently, educating ourselves and our patients is at the forefront of our practice goals.
Everybody at Healthy Smile Dental – from our lovely receptionists & nurses to our passionate dentists & hygienists – is dedicated to ensuring that you receive the best, highest quality dental care for you & your family. 
Get to know us a little by checking out our profiles and experience:
Our dental services are backed by the best.
At Healthy Smile Dental, our dental team is recognised by Australia's top dental organisations.
We are preferred providers for select health funds, and partner with top dental organisations, suppliers and labs
to ensure that your dental care is the safe and of the highest standard.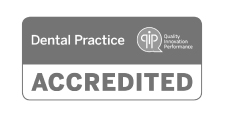 Better Dental Care is Our Mission
Book an appointment Mon-Sat. Same day appointments are available.
Shop 43, 3215 Logan Rd, Underwood QLD 4119
Shop 1a, 2617 Beaudesert Rd, Calamvale QLD 4116