Invisalign® Dentist 
Underwood & Calamvale, Brisbane South, Qld
The Clear Alternative to Braces.
Healthy Smile Dental's Cosmetic Dentists are certified & extensively trained Invisalign providers.
As a result, we have many successful smile makeovers & happy patients!
Our dentists accurately plan, design and implement every unique detail of your Invisalign treatment.
We always provide the most conservative and least invasive treatment options for better long-term oral health and functionality.
Our dental services are backed by the best.
At Healthy Smile Dental, our dental team is recognised by Australia's top dental organisations.
We are preferred providers for select health funds, and partner with top dental organisations, suppliers and labs.
Your dental care is of the safest and highest standards.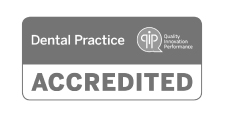 Book your
Invisalign
consultation
today!
Do you want to find out more about Invisalign or book a consultation at Healthy Smile Dental? Please fill out the contact form or book online and we'll get right back to you!