At Healthy Smile Dental, we take pride in ensuring that we provide affordable treatment to all of our patients. This is why we offer a variety of options to ensure you are able to get the treatment that you need and want. Payment for treatment is required at the time of your appointment.
Health Funds
We are preferred providers for Medibank Private(Members' Choice Advantage), BUPA, HCF, CBHS, West Fund and NIB. This means that you will get your maximum benefit back with us, up to the limit of your annual dental limit.
If you are with Medibank Private(Members' Choice Advantage), HCF or CBHS, your are eligible to receive up to two free dental examinations, scale and cleans, and fluoride treatments at our practice. If you need any fillings, extractions, composite veneers, or tooth whitening, you can receive anywhere from 50-90% back for your treatment up to your annual limits.
BUPA patients will receive 60%-100% back for their general dental, and up to $1200 per year for major dental treatment.
If you aren't with one of the above health funds, don't worry because we accept all Health Funds.
We use HICAPS terminals, so you can conveniently claim for your treatment on the spot so you only ever have to pay the gap for your treatment.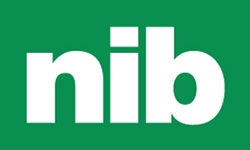 We are also able to process an on the spot quote for any treatment required so you will know your out of pocket costs will be for your appointments.
Zip Money
We understand it can be difficult to come up with the funds to pay for your dental treatment. Taking this into consideration; we have now introduced Zip Money as an affordable and flexible interest free payment plan option. With our range of Payment Plan solutions everyone can now afford to have healthy and beautiful smiles.
Utilising this payment option is an easy and affordable way to pay off treatment in interest free instalments within a period of 6 to 12 months. You can borrow anywhere from $1000 – $5000.
To take advantage of this simple payment solution, let the team at Healthy Smile Dental know and we can send you information, or select the link below to apply within minutes for same day approval.
*please note, we require approval prior to the commencement of any dental treatment.
Child Dental Benefit Scheme
Child Dental Benefit Scheme is a Medicare funded scheme for children aged 2-17. Children who are eligible receive $1000 to use on dental treatment over a two calendar year period. All treatment under the Child Dental Benefit Scheme is bulk billed on the day of your treatment up to the value of $1000.
If you would like us to check if your child is eligible please give us a call, and we can find out for you.
This scheme covers a variety of general dental services for children including; examinations, scale and cleans, x-rays, fissure sealants, fillings, extractions and root canal treatment.
If you are looking for a new family dentist, that is gentle and nurturing and will give your children the care and attention they deserve, give our friendly front office coordinators a call today to arrange an appointment.
Veteran Affairs
At Healthy Smile Dental we accept Veteran Affairs Gold Cards. If you hold a gold card, you are entitled to have your dental treatment provided for you under the Department of Veteran Affairs arrangements.