We're preferred providers
Smile. It's a
beautiful day!
at your Healthy Smile Dental
in Calamvale and Underwood
Ready for your next dental visit?
To request an appointment,
please select a booking option below –
Healthy Smile Dental provides dental care options
 for all your family's oral health needs.
Healthy Smile Dental welcomes and accepts all major health fund members & other payment options.
We are preferred providers for select health funds and also accept card/cash payments. Payment plans/finance available.
Our cosmetic dentistry experts can help you achieve and maintain your best smile for life!
Connect with your smile with one of our many cosmetic treatments including Invisalign, crowns, veneers & teeth whitening.
Dental Emergencies - Strong tooth pain, oral infection or trauma? We are ready to help!
Healthy Smile Dental provides immediate emergency dental care 5 days a week (business hours). Play safe with our  custom sports mouthguards.
Quality, affordable
family dental care
from Brisbane's caring dentists
and dental professionals.
Our dental services are backed by the best.
At Healthy Smile Dental, our dental team is recognised by Australia's top dental organisations.
We are preferred providers for select health funds, and partner with top dental organisations, suppliers and labs
to ensure that your dental care is the safe and of the highest standard.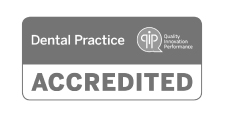 Oral Health Blog, News & Articles
Hormonal changes and oral health for mums and mums-to-beAs women go through different stages of life, especially motherhood, their hormones fluctuate, leading to changes throughout the body. One area where these changes can have a significant impact is oral health....
Despite the outrageous claims of unscrupulous over-the-counter and online mouthguard retailers, nothing beats a custom-fitted mouthguard created by your dentist. In fact, these "do-it-yourself" mouthguards have been proven to be far less safe and effective in U.S....
We have a Payment Plan solution so that everyone can now afford to have healthy and beautiful smiles.
At Healthy Smile Dental, we understand it's often difficult to come up with funds to pay for your dental treatment, taking this into consideration; we have now introduced ZipMoney as an affordable and flexible interest free payment plan option
to the Healthy Smile Dental family
It's quick & easy. Request an appointment
& fill in your new patient forms – online.
Select an option below: